Why choose Advanced Clean?

Sailing the soft furnishing seas
It's rather difficult to write this page without sounding all corny and pompous. Or just like everyone else. So instead of a few blah blah me-too paragraphs to waste your precious time, here's a note from Chris, our director.
May 2014

When I was little, my ambitions were just like any other kid. I'd be an astronaut, a football player, a fireman, a rock star, a pirate. Those professions didn't quite pan-out for me, but just like back then, I still wake up each morning with the same genuine childlike excitement about what the day will bring.

I started out with this (possibly annoying) enthusiasm back in 2002, training up new technicians for a leading UK soft furnishings cleaning company and helping new franchises get up and running. I enjoyed great results and got an invaluable cleaning and business education, so I had everything I needed to set up Advanced Clean in 2008.

Since then I've built a business I am very proud of, and although I'm not a pirate, I'm honoured to have a big reputation. I demand not only the very best technicians, but people who I know you'll find a pleasure to have in your home. Enthusiastic, caring, skilled and motivated people are infectious and this is what makes the difference. We're passionate about what we do and I think this is why so many of my customers recommend us to others.

I hope that you get a sense of our passion from these web pages. If you haven't read them already, you'll find our service promises below. I'd love the opportunity to show you how we live up to our reputation, and leave you with carpets and upholstery to enjoy and be proud of.

Chris Hann
Director, Advanced Clean
Get your free no obligation professional cleaning quotation today

Cleaned all the carpets in the bungalow
I've managed some the finest hotels around the world where detail and standards were paramount. Chris came highly recommended to me and surpassed my expectations which were high. I've since had to semi-retire from my past life in catering due to ill health. I have to avoid stress like the plague and very much liked the way that Chris gave me the time of day, was patient, kind, thoughtful and caring. There aren't many of us left and I have to say that he offers service with a smile - both with a capital "S"! What's more Chris has a cheerful disposition and clearly enjoys what he does!
January 2014, Southampton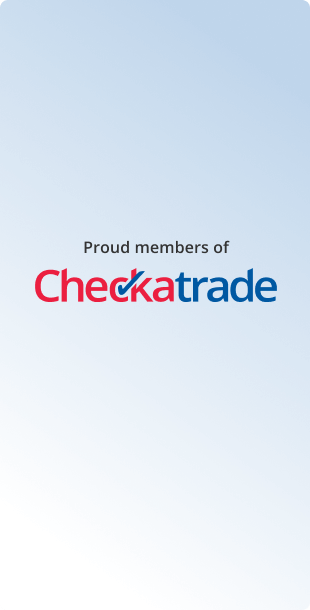 Your 100% satisfaction guarantee
To show you how confident we are that our professional clean is the best, we offer you a simple promise.
A no quibble, 100% satisfaction, money back guarantee.
If we don't do what we say we will, we'll return to put it right. If we can't, then your clean is free.
Our service promises to you

We've worked on all areas of our business to ensure you get the best possible clean and exemplary customer service too. This is why our Checkatrade customers rate us so highly for tidiness, reliability and timekeeping, courtesy and workmanship.

So we can confidently make these service promises to you.

Lounge and hall carpets cleaned

Strongly recommend the very good service provided by this company, we have used them before.
31 January 2019, Eastleigh
, Hampshire
Fully qualified, caring technicians
All of our technicians have met the demanding standards set by a qualified NCCA trainer. We've even passed accreditation exams. Our experience means we have the right answers and techniques to do the best job. Our expertise means we'll do a great job. We always test for colourfastness, shrinkage and pile damage before cleaning. We treat your carpets, rugs, sofa, curtains, mattresses, fabric and leather upholstery like our own. We never miss a step. We treat you and your home with thoughtful respect, so we're also fully insured to safeguard your belongings.
Best quality
We know that hard graft on its own is not enough. So reinvesting in technology, training and our staff is key to our success and your happiness. So we are skilled in many techniques; be it hot water extraction, low moisture cleaning or dry cleaning. We use the best cleaning solutions with excellent cleaning power that won't leave a dirt-attracting, sticky residue. We use the most advanced, highest spec cleaning systems to give you a superb clean.
Eco-friendly

We don't use harsh chemicals or detergents. We use only hot water and eco-friendly solutions, disposed of down the drain. There's no harm to the environment in their production or disposal. So they are kind to your home too, safe for your children and pets. Our equipment is powerful but energy efficient, requiring mains power only.
Hassle-free
We are punctual and polite, considerate and respectful. You can confidently leave us to do a great job so you're free to get on.
We'll work safely around your home and we'll move furniture ourselves, replacing it once done
Our equipment is portable so we can move around your home easily
Most carpets dry within 2-4 hours and upholstery within 1 hour, so there's no-fuss and you can quickly get back to to normal.
Get in touch for your free quotation
Get in touch for your free carpet, rug, sofa, curtains, mattresses, and fabric and leather upholstery cleaning quotation today. We can give indicative costs over the phone, but sometimes it's best to organise a free home visit so we can discuss the most appropriate cleaning approach and give you a fixed cost. Don't forget, we promise you a 100% satisfaction guarantee on your clean.

Give us a call to get started.

Ready to book? Call us to secure a convenient appointment. Please call as soon as possible if you are on a tight schedule.

Got a question? Visit our FAQ page
Office address : Director General's House, 15 Rockstone Place, Southampton, SO15 2EP
What our customers say about us
We are proud of our feedback and we work hard to ensure it stays that way.
We hope you like what you hear.

The original colour of the upholstery was restored - highly delighted and would certainly recommend.
24 October 2018, Fareham
, Hampshire
Large Oil Stains removed from carpets
We had several large Oil stains in our carpets and removed from the carpets very easily and quickly, He was extremely polite, professional and tidy.
24 September 2018
, Winchester
What a wonderful job! I was thinking of buying a new sofa but now I won't need to. I've saved a lot of money by getting Advance in. Absolutely delighted with the work done. Chris took great care of everything and was also great company.
27 June 2018
, Southampton
Carpet, upholstery clean and stain guard
Excellent service. Helpful and friendly.
4 December 2018
, Winchester

The National Carpet Cleaners Association is a UK trade association dedicated to excellence in cleaning of carpets and soft furnishings. As members we follow the NCCA code of practise, meet best practise guidelines, we are fully insured and we employ only professionally trained technicians. The NCCA requirements give you assurance we meet the highest standards of professionalism and competency in carpet and upholstery cleaning.

Checkatrade is an impartial and independent directory of UK tradesmen and companies. As a member, we're vetted to extremely high standards and honest feedback from past customers is widely available. This means you can get a great feel for who we are and how we work. We have worked hard to build and maintain our solid reputation, and we're proud of it. You can read what our customers say about us on Checkatrade.

The Approved Carpet Cleaners Association is a UK trade association dedicated to promoting and improving the standards of professional carpet cleaning to the public in their local areas. Members must embody the passion, knowledge, value for money, high standards and cleaning approaches that TACCA represent. We are proud members of TACCA and we share these values whole-heartedly.